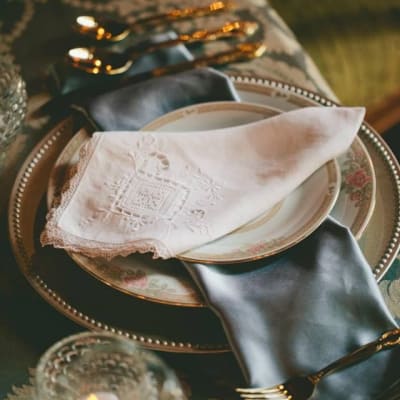 Our Story
The Black Swan Inn began as the home of Tilton Tweed manufacturer Selwin Peabody, and was later the manor of Arthur S. Brown, whose Tilton Endless Belts were used in the Model T automobile. Today this significant history lives throughout the property, and is echoed in the oak and mahogany paneling, stained glass windows, Chickering & Sons grand piano, formal gardens, and classic breakfast service.
In 2019 this estate continues to be alive with activity! The Swan presents several weddings and private functions each year. With spacious guest rooms, suites, and parlor space, the Black Swan is the perfect venue for intimate gatherings, bridal showers, memorial luncheons and corporate events.
Your hosts John and Trish Basiliere frequently open their doors to the public and local community throughout the year. Their extraordinary get-togethers include garden tea parties, children's and community events.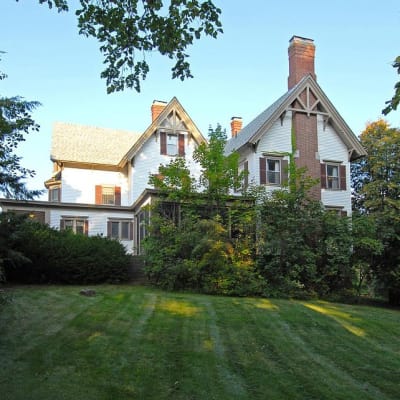 Meet the Owners
The Basiliere's became new owners of this historical estate in 2013 and they have dedicated countless hours and true passion to bringing this piece of history back to its original beauty and elegance!
They are also very dedicated in making each and every guest feel like they are welcome, feel at home and provide them with a wonderful relaxing stay!
A Full Breakfast is served each morning and the coffee is their very own blend, locally roasted and ground fresh each morning. Tea and Coffee are also available in the library in the evenings.
As a better alternative to the hotel chains, we always take pride in our personal service, attentiveness, and genuine concern for the comfort of our guests. Relaxing hospitality awaits you in our home away from home! Let us also be your first choice for small meetings and gatherings: this intimate setting is perfect for everything from boutique weddings, vacations, class reunions, family reunions and guest accomodations for weddings in the area!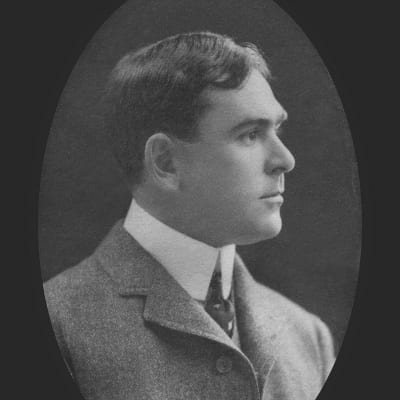 Our History
The Black Swan Inn is located on the former Peabody Brown Estate in Tilton, NH. This Estate was home to Arthur S. Brown inventor of Tilton Woven Endless Belts which got the attention of Henry Ford and were later used in his Model T's. Friends and visitors include Harry Ford, Harvey Firestone, and Thomas Edison. The historical significance of this property can be appreciated in the magnificent condition and ingenuity still present in this original Industrial Age home. Even the formal gardens and Arboretum have the touch of the Olmstead brothers who were famous for creating Central Park in New York City. Come visit us today and go back to history as it was.
The Endless Belt Story
In the Tilton Belt building in 1912, Arthur S. Brown commenced production of the first Seamless, continuous woven drive belt. This technological innovation powered American industry for the next century.
Arthur S. Brown was a young telegrapher for the Boston and Maine Railroad when he arrived in Tilton a few years before the turn of the century. He fell in love with a local woman, Belle Peabody, whom he married in 1898, and became associated with Tilton Woolen through his wife's family connections. In 1912, Mr. Brown opened his own company and began the production of endless belts for use in automobiles. The fortunes of Mr. Brown and his company would be forever changed by his Yankee ingenuity and the ingenuity of his employees.
Ludovic Shiatte went to work for Mr. Brown in 1916 as a shop worker and eventually advanced to the position of overseer and plant superintendent. In 1922, Mr. Shiatte began work on the design of an endless belt that would have no stretch to it. He collaborated with Mr. Brown and the company's bookkeeper, Gertrude Knapp, in connection with his design and the culmination of their work was the endless power transmission belt described in United States Patent No. 1,545,206, which issued on July 7, 1925.The endless power transmission belt of Patent No. 1,545,206 was manufactured by forming a loop having a desired size from a strand of twine, string or yarn and then winding another strand of string or yarn around the loop until the body of the belt was built up to the desired size. The key to this winding operation was to maintain a constant tension on the strand being wrapped around the loop so that the entire body of the belt would be under uniform tension. Once fully wound, the body was wrapped with a tape covering and stitched together in a certain manner in order to obtain the desired shape. If a belt having a round cross section were desired, the belt would be stitched transversely at a number of locations around the belt. If a belt having a v-shaped cross section were desired, the belt would be stitched at only three locations so as to form a triangle.
The belts produced by the Arthur S. Brown Manufacturing Company came to be known as Tilton Endless Belts and were used extensively by Henry Ford, most notably in the Model T. In fact, it was rumored that Ford was so impressed with the belts that he wanted to buy the company. Mr. Ford visited Tilton in the 1920's along with two similarly famous traveling companions; Thomas Edison and Harvey Firestone, and toured Brown's factory. It is ironic that Ford later ended his relationship with Mr. Brown when Firestone starting making rubber V-belts. However, the relationship did help to reverse the fortunes of the Arthur S. Brown Manufacturing Company.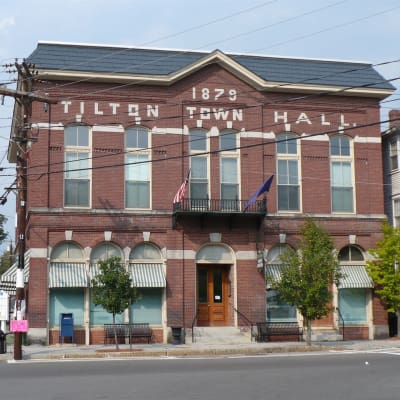 Our Town, Tilton
Tilton is located at the Gateway to the Lakes Region of New Hampshire. Tilton is a sleepy little town full of rich history that dates back to the industrialist revolution. Selwin Peabody and Arthur Brown were instrumental in Henry Fords visit to Tilton. Tilton not only offers a variety of outdoor activites which include a world class mountain bike park, but live theater just a few miles headed west. We have quaint eateries, a british pub and local diners that offer good home cooking. Area attactions include water sports, movie theaters, mini golf and hiking!
For more information on our town, CLICK HERE.
Around Tilton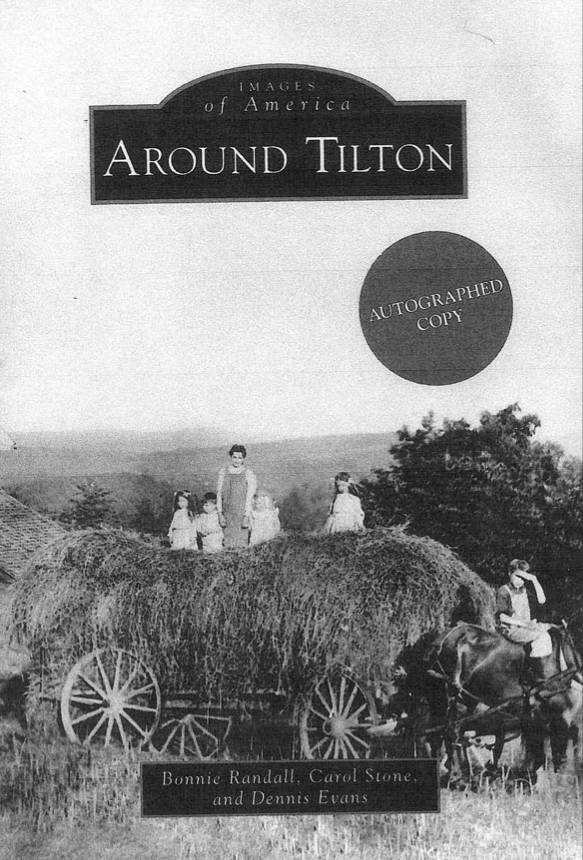 Click image to view PDF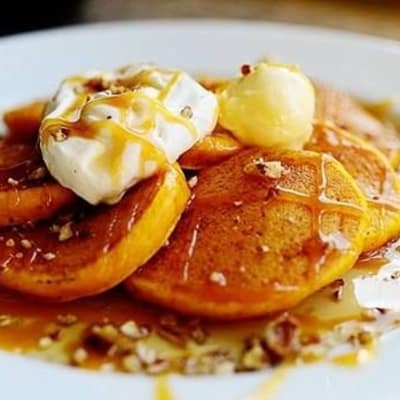 Breakfast
Our guests are treated to a home cooked breakfast each morning that starts with our own locally roasted and freshly ground coffee each morning, our specialty teas, fresh fruit and homemade apple coffee cake or home made donuts. Our guests then have their tastebuds tantelized by either our delicious omelets, hawaiian egss benedict, blueberry pancakes, waffles or our signature Creme Brulee French toast with real maple syrup! Yum!! Our own home made frittatas which are made with local eggs will surely tempt any one of our guest for a treat that is out of this world.. Not to mention our bacon, ham or sausage served up as a delectable side dish!!
For our vegetarian and vegan guests we also provide dishes that can accomodate their needs! We also have a delicious coconut pancakes and other gluten free choices for our gluten free guests.